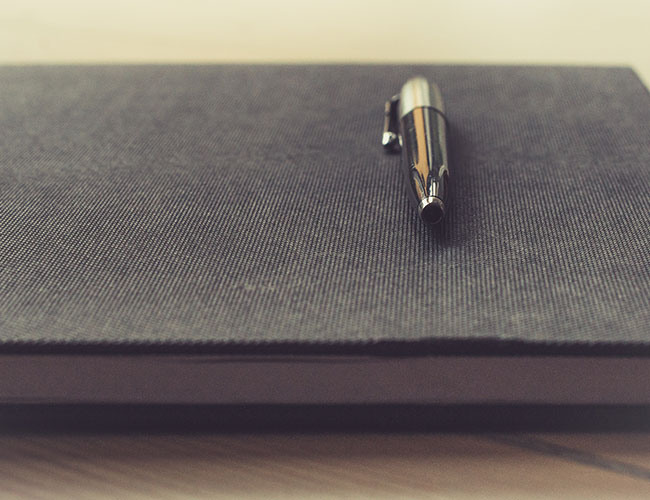 Any use on your behalf of the Website operated by "G. N. ZYGOUROPOULOS & CO SA "and its affiliated companies at www.zygouropoulos.gr (the "Website") is subject to the acceptance of these Terms and Conditions, including the Privacy Statement and Cookies Privacy Statement (all together, the "Terms and Conditions"). We reserve the right to periodically modify these Terms and Conditions without notice and at our sole discretion. It is your responsibility to periodically visit this page for any updates that will be effective from the date of their publication. The continued use of this Web Website by you constitutes acceptance of the Terms and Conditions. We reserve the right to alter, modify, suspend or interrupt any part, feature or content of the Website at any time. We may also set limits on certain features or restrict your access to the Website in whole or in part, without notice or liability on our part. You may restrict access to this Web Website by using filter software or by changing your computer settings (such as the browser or operating system) as appropriate.
IF YOU DO NOT FULLY ACCEPT THESE TERMS AND CONDITIONS, PLEASE LEAVE THE WEBSITE.
1. Rights
All rights in the material and content of the Website, including, but not limited to, text, images, web pages, audio, software, interconnection and structure code of the Website, as well as videos and, in particular, their appearance and aesthetics, their design and translation are our property or are used by us under license. It is agreed that the use of the material and / or its content is permitted only as provided under these Terms & Conditions.
2. Intellectual Property
Unless otherwise stated, we are the primary and / or authorized users of all trademarks, service marks, design marks, patents, copyrights, database rights, and other intellectual property rights (all together, the "Intellectual Property") which appear or are contained in the Website. Except as outlined in these Terms & Conditions, your use of this Web Website does not give you any right, title, interest, or license to use on any Intellectual Property that you may access through the Website. Except as provided in these Terms & Conditions, any use or reproduction of the Intellectual Property is prohibited.
3. Usage restrictions
Except as expressly permitted by law or in writing by us or the responsible licensor, you are not entitled to reproduce, transmit, license, sell, operate, distribute, adapt, translate, modify, 'wrap', merge, share or otherwise dispose to any person or create derivative works in whole or in part of the material or content available on this Website or use them for commercial purposes.
4. Linked Websites
You acknowledge and agree that we are not responsible for the content ("Linked Content") of third-party Websites (the "Linked Websites") with which you or we are linked through the Website or which appear on the Website via an application programming interface other method. The appearance of Linked Content or the display of links to Linked Websites does not constitute endorsement by us or correlation with us of such Affiliate Content, Linked Websites or products, promotional or other material presented to them. You acknowledge and agree that we are not responsible or liable, directly or indirectly, for any damage, loss or cost that is actually or allegedly arising out of your use of the content or goods or services available to such Affiliates Websites. To be able to use certain functionalities of the Website, you may be required to create an account on Linked Websites with a username and password. Since these are non-linked third-party Websites, we are not responsible for the username, password, or other information that these Websites may collect. We will also never ask you to share your password for Linked Websites. If you are unable to create accounts on Linked Websites for any reason, you may not be able to make full use of the functionalities of this Web Website. In addition to these Terms & Conditions, Connected Content displayed on our Website and your rights are subject to the applicable terms of use listed on the Affiliate Website.
5. Material submitted by you
Unless expressly requested, we do not request or wish to receive from you any confidential, secret or secret information or other material through the Website or any of its services, by email or in any other way.
Any information or material you submit without having been expressly requested by us is considered as non-confidential. It is agreed that any information or material you submit to the Website, be it opinions, creative ideas or other material in any form (including but not limited to written, images, images, recordings and video recordings), may be used, reproduced and disclosed by us without limitation for any purpose we consider appropriate and without payment of any amount or reference to your name as their source of origin. You also guarantee that the creators of the material have irrevocably forfeited any "moral rights" on the published material. WE ARE NOT LIABLE FOR ANY LOSS OR DAMAGE AS A RESULT OF USE OR DISCLAIMER OF THIS MATERIAL TO YOU TO THE EXTENT PERMITTED BY LAW. This provision does not affect any rights you may have under the privacy laws or similar privacy laws, to the extent that you cannot waive or exclude rights of them.
6. NO WARRANTIES ARE PROVIDED
THIS WEBSITE IS PROVIDED "AS IT IS" AND YOU USE IT UNDER YOUR OWN RISK. TO THE MAXIMUM EXTENT PERMITTED BY LAW, OUR OFFICERS, DIRECTORS, EMPLOYEES, AGENTS, REPRESENTATIVES AND SUCCESSORS DISCLAIM ALL EXPRESSED OR IMPLIED WARRANTIES, INCLUDING WITHOUT LIMITATION WARRANTIES OF MERCHANTABILITY, SUITABILITY FOR A PARTICULAR PURPOSE, PERFORMANCE, TITLE AND NON-INFRINGEMENT OF THIRD PARTY RIGHTS. WE DO NOT WARRANT THAT THE NETWORK WEBSITE WILL NOT CONTAIN VIRUSES, NOR THAT IT WILL BE AVAILABLE OR ACCESSIBLE WITHOUT ERRORS OR OPERATING INTERRUPTIONS, NOR THAT THE CONTENT OF THE WEBSITE WILL NOT BE ACCURATE. ALTHOUGH WE TAKE REASONABLE MEASURES TO SECURE THE WEBSITE, YOU ACKNOWLEDGE THAT INTERNET IS NOT A COMPLETELY SECURE MEDIUM AND WE DO NOT PROVIDE ANY WARRANTY, EXPRESSED OR IMPLIED, THAT THE INFORMATION OR MATERIAL POSTED OR TRANSMITTED THROUGH IT WILL BE SECURE AGAINST UNAUTHORIZED ACCESS OR USE. IF YOU ARE NOT SATISFIED WITH THE WEBSITE, THE ONLY MEASURE AVAILABLE TO YOU IS TO DISCONTINUE ITS USE.
7. GOODS AND SERVICES OF THIRD PARTIES
WE WILL NOT PROVIDE GUARANTEES FOR PERSONS, COMPANIES OR OTHER ORGANIZATIONS WHOSE GOODS OR SERVICES ARE AVAILABLE OR APPEAR THROUGH OR IN THIS WEBSITE.
8. Your responsibility
You should always verify the information displayed on the Website by contacting independent authorities before you act or rely on it. It is your responsibility to use antivirus software on any material you download from the Website and to ensure that this software is compatible with your equipment. In cases you provide to us information concerning third parties, you warrant that you have obtained their consent to the disclosure of the information and that those third parties are aware of and agree with the Privacy Statement and Cookies Statement, as well as the ways of using information on our behalf.
9. DISCLAIMER OF LIABILITY
TO THE MAXIMUM EXTENT PERMITTED BY LAW, OUR STAFF, DIRECTORS, EMPLOYEES, AND SUCCESORS DISCLAIM, HEREBY, ANY LIABILITY FOR ANY LOSS, COST OR DAMAGE (DIRECT, INDIRECT, CONSEQUENTIAL OR OTHER) THAT YOU MAY SUFFER FROM THE USE OF THE WEBSITE, OR AS A RESULT OF A VIRUS TRANSMITTED THROUGH IT, OR OTHER WEBSITES TO WHICH YOU HAVE OBTAINED ACCESS THROUGH IT.
10. Compensation
You undertake the obligation to compensate us and our executives, directors, employees, and representatives for any loss, damage or cost incurred as a result of the use by you of the Website, its services or any other information that is accessible through the Website, including information received from linked Websites by submitting or transmitting information or material to or through the Website or Linked Websites or your violation of these Terms & Conditions, the Terms of Use of the Linked Websites or any other laws, regulations and rules. Also, hereby, you secure us and our executives, directors, officers, agents and representatives from any claim possibly raised from the claim that the information or material you have submitted or you intend to submit to us violates the laws or rights of third parties (including, damages due to defamation, privacy violation, confidentiality violation, copyright infringement, or violation of any other intellectual property right). We reserve the right to defend and control any claims arising from the above as well as any related compensation issues and hereby agree that you will fully cooperate with us in this direction.
11. Restriction, Suspension and Interruption
We may limit, suspend or interrupt your access to the Website and / or your ability to make use of the Services of the Website, including interactive services, if at any time, we believe you have breached these "Terms and Conditions" Conditions ". Any such limitation, suspension or interruption will be without prejudice to any of our rights against you in connection with the violation of this Terms and Conditions document. We also have the right at any time to remove the Website in its entirety or any of its features or features. We acknowledge to you that we have the ability to monitor your IP address and, if necessary, contact your Internet Service Provider in the event of a possible breach of these Terms and Conditions.
12. Overall Agreement
These Terms and Conditions, including the Privacy Statement and Cookies Privacy Statement, constitute the complete agreement between us in relation to the matter and override all prior promises, warranties, agreements, declarations and concerted practices between us. To the extent that software is available through the Website, this software may be subject to a license agreement that is distributed or included with the software and you agree to abide by the terms and conditions of any such license agreement. Our failure to exercise or to accelerate any right or provision of these Terms and Conditions does not constitute a waiver of this right or provision. In the event that any provision of the Terms and Conditions is deemed inapplicable or void by a competent court, the parties agree that the court should attempt to interpret the will of the parties as reflected in the relevant provision, and that the other provisions of the Terms & Conditions will remain in full force. We have the right, at our sole discretion, to concede, assign or otherwise transfer in whole or in part our rights and obligations under the Terms & Conditions to any third party or third parties at any time.
13. Law and Jurisdiction
This Terms and Conditions document, including the Cookie Privacy Statement and any other matter relating to this Website, is governed by Greek law. Any legal process arising out of or relating to these Terms and Conditions or relating to us or any person compensated in accordance with these Terms and Conditions will be subject to the exclusive jurisdiction of the Greek courts and you irrevocably consent to the jurisdiction of those courts. The visit of the Website and the use of the services of www.zygouropoulos.gr constitutes an unconditional acceptance of all the above Terms and Conditions.